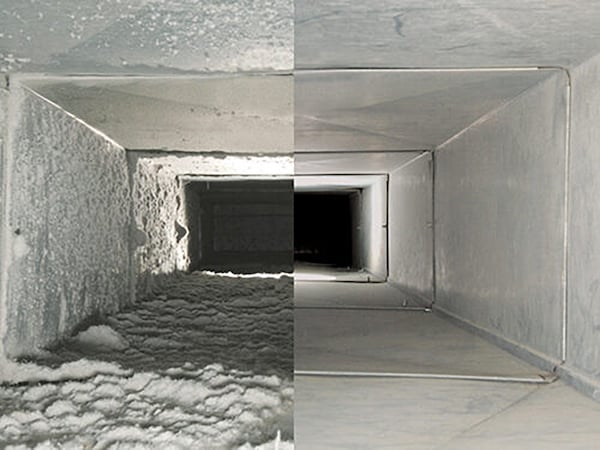 Cleaning your air duct is not only good for the health of you and your family, it's also an excellent way to keep your home energy-efficient. Your air duct is often overlooked when considering energy-efficient options. However, it can be a key player. If you're looking to save money and energy, an air duct cleaning may be the answer.
Your Home's Energy
Heating and cooling the average home accounts for about 30 percent of the energy your home uses. As dirt and dust accumulates on the coils, your system must work harder to pass air through to your home. According to a study by the NADCA, it's been proven that cleaning even slightly dirty heating and cooling systems can result in energy savings of 11 percent. Systems with dirty coils use up to 37 percent more energy to cool the home.
In addition, consumers who have their heating and cooling system cleaned also benefit from improved indoor air quality, reduced maintenance costs and a longer life expectancy for their HVAC system.
Cleaning Your Air Ducts
The NADCA recommends having your air ducts cleaned every one to two years for optimal efficiency and function. Your home's air duct cleaning should not be a DIY project. Improperly cleaning your system can cause problems bigger than a dirty duct, so calling a professional is the best option.
Cleaning your air duct is beneficial to your health, saves energy, and helps avoid expensive repairs later. It's important to set a schedule for cleaning and stick to it. If your home is under construction or renovation or your house is regularly home to pets, cigarette smoke, or family members with sensitivities, there may be reason for a cleaning sooner than the recommended time.
Minimizing Energy Loss
While cleaning is the main way to minimize energy loss, there are other things to look for to be sure your air ducts are functioning efficiently. Sealing your air ducts from leaks is an important step in keeping them energy-efficient. If you've had a cleaning and have not seen improvement in energy efficiency, your ducts may need minor repairs. If you can, check your ducts for air leaks. Look for sections that should be joined but have separated or have obvious holes.
Be sure to get professional help when doing any ductwork. If you're looking for the right company to inspect or clean your ducts, NADCA members meet strict requirements for membership and are a good starting point in your search for the right professional to handle your air ducts.
Do you have more questions that need answers?