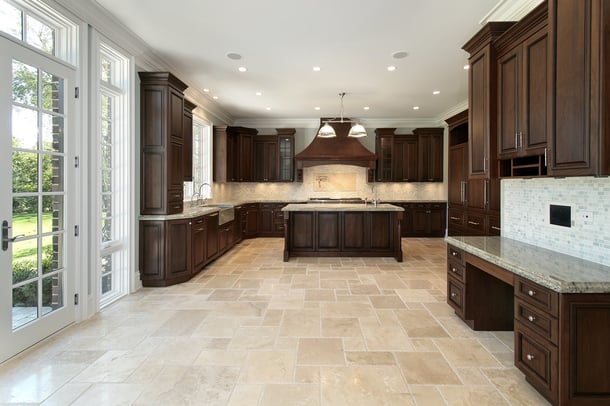 Hassle-Free Tile and Grout Cleaning
If you have tile, whether it's in your kitchen, dining room, laundry room, or bathroom, Dream Steam is here to protect your investment. We understand that cleaning your tiles and grout all by yourself can be a daunting task, often requiring hours on your hands and knees. In short, it's tiring, and it's time-consuming. We offer tile and grout cleaning services to save you the trouble.

Grout is a porous material. Over time, your grout lines become dark, discolored, and dirty. In fact, each time you clean your tiles, you are simply pushing grime and cleaning materials into the grout lines, further contributing to the problem. Not only that, but some household cleaners can actually damage sealant, leaving your grout even more vulnerable to staining. A professional cleaning service ensures your tiles are spotless and protected.
Our Tile and Grout Cleaning Process
Our tile and grout cleaning process achieves far better results than any regular hand cleaning ever could. Our experts begin by inspecting your floor to determine the best treatment process and the proper cleaning agent for your specific tile and grout type. Our tile steam cleaners yield a high-pressure water and vacuum combination that extracts dirt from deep within your grout lines and tiles, leaving them looking clean and fresh. In addition, our technicians can apply sealant post cleaning, ensuring you get the most out of your tiling. Once the process is complete, we recommend waiting 30 minutes before walking on the tiles so the sealant can dry properly. It will take 24 hours to cure completely, safeguarding your grout from discoloration.
The Dream Steam Difference
At Dream Steam, our process ensures your tile and grout cleaning is easy, quick, and the results are long-lasting. Call us today to schedule your hassle-free cleaning.