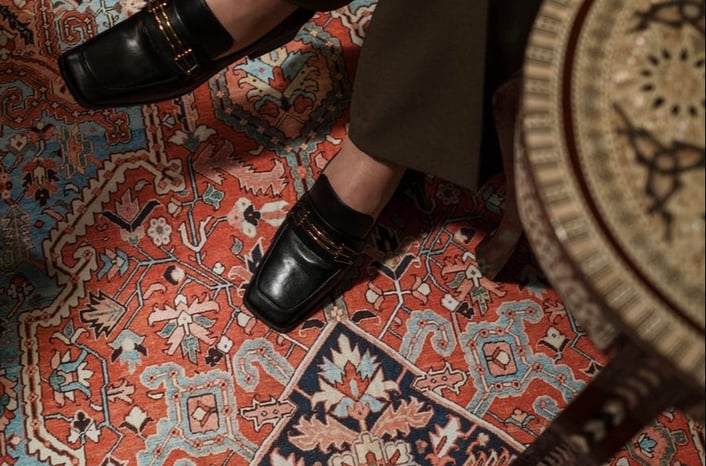 Your Professional Area Rug Cleaners
Area rugs are the perfect centerpiece to any room in your home. Although they are a beautiful addition to your living space, they are also known for attracting dirt, grime, stains, and more. These common contaminants found in rugs do damage beyond looking unclean; they deteriorate rug fibers, harbor allergens and irritants, and decrease the longevity of your valuable statement piece.
With more than 30 years of area rug cleaning experience, Dream Steam understands the individual care and attention every rug needs. Extend the life of your rug and keep your home feeling fresh with our professional rug cleaning services.
Dream Steam's Difference
The Dream Steam difference goes beyond our 30 years of rug cleaning experience. Our technicians are experts in their field, and take extensive rug cleaning and repair classes to keep their skills refined. At Dream Steam, we take the time to closely examine each individual rug to determine the most effective, yet gentle cleaning, method to keep your rug looking brand new. Dream Steam is Wool Safe certified and uses only Wool Safe cleaning agents. We always offer a 100% satisfaction guarantee on our rug cleaning services because our customers' satisfaction is our #1 priority.
Our Area Rug Cleaning Process
Dream Steam handles your rug with premium care from start to finish. With our intensive 8 step process we expertly treat your rug like our own, no rug is too big or too small. From the top to bottom, front to back your rug will be hand-washed the old fashioned way, with 21st century expertise. Our process is simple and effective, even for rugs with unstable dyes or problems that require special handling.
Free Pickup, Delivery or Drop Off Options
We offer free pickup and delivery within our service area. We'll also accept rug drop offs.
Rug Examination
Rugs are examined for damage, stains, unstable dyes, or any other problems that may require special attention prior to cleaning.
Dry Soil Removal
Rugs are dusted to remove as much dry soil as possible before cleaning begins. This process tends to remove several pounds of dirt and ground in grit. We use different dry soil removal techniques, depending on size, age, how fragile and construction of your rug.
Spot Treatment
When there are stains, heavily soiled areas, urine stains and odors, or fringe is extra dirty we will pre-treat these areas giving them extra time and attention. This is crucial to the success of the cleaning.
Hand-Wash Deep Clean
We then hand clean the rugs using water and cleaning agents specific to each rug's condition. Rugs are flushed with water and rinsed completely from front to back, removing all traces of soil.
Water Extraction and Protection
We'll then extract all the water, apply protectants, and air-dry your rug, which typically dries within a matter of hours. Once fully dry, each rug is examined, brushed, vacuumed, and groomed to look it's best and bring it back to being beautiful, clean, soft, fresh, and free of odor. Finally, we'll then wrap your rug and deliver it back to you.
Guaranteed Odor Removal
Odor removal is very important, especially for homes with furry friends! Dream Steam guarantees 100% odor removal on both handmade and machine-made rugs. Qualifying rugs are will show the design from the top of the rug through the back of the rug. If your rug is tufted with a cloth or a canvas type back, and impairing your view of the top design, then your rug is likely held together with glue and we cannot guarantee complete odor removal from the glue or the rug.
Customer Satisfaction Guarantee
Dream Steam also guarantees 100% customer satisfaction after each rug cleaning. Our fully trained and certified cleaning technicians always go the extra mile by offering hand repairs, stain protectants, rug pads, and even rug appraisals. We are dedicated to helping you keep your rug always looking its best.
Benefits of Area Rug Cleaning
Cleaning your rug does more than give your home a refresh. Regular maintenance and cleaning of your area rug actually extends the life and durability by removing harmful contaminants and allergens from its fibers. Rugs can also harbor bad odors, especially if you have pets so unless you deep clean and treat your area rug odors can be difficult to completely remove. Most of all, professional rug cleaning maintains the value of your home's most important centerpiece. Schedule your rug cleaning today!
Rug Repair
If you have a rug in need of repair, Dream Steam has you covered! We can secure side cords, fringe, and repair holes. Give us a call today to discuss your rug's needs!