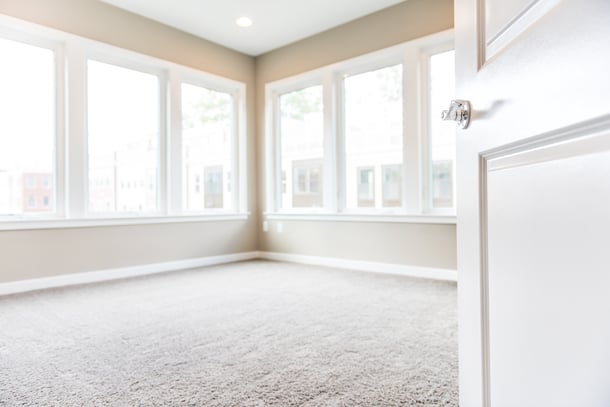 Carpet Cleaning with a Professional Touch
Life can be a messy balancing act between work, activities, pets, or kids. But at Dream Steam, our carpet cleaners will help you keep your home clean and healthy. Using our services regularly will extend the life of your carpets, prevent damage, and keep your home looking great, all at the same time.

Regularity is key. Every day, new grime is tracked into your home, scratching the fibers in your carpet. Over time, this causes wear, tear, and discoloration. Waiting until your carpet looks dirty deteriorates your investment prematurely. To maintain a hygienic home, your carpet should be professionally cleaned at least once per year, or more frequently if you have kids, pets, or high foot traffic.
Safe and Effective Carpet Cleaning
The health and safety of our customers and staff is at the forefront of our operations, so our processes are designed to be completely sanitary. We're dedicated to keeping your home clean year-round without any risk for your family. Read our infographic to learn more about our precautions!
Residential and Commercial Carpet Cleaning
We provide residential and commercial carpet cleaning services in all areas, including apartments, college housing, houses, and businesses. No matter the job, Dream Steam can handle it. In a pinch? At Dream Steam, we want to be your carpet cleaning partner for the long haul.
Our Carpet Cleaning Process
The Dream Steam family of companies has offered carpet cleaning in Iowa for more than 30 years. At Dream Steam, we know the difference clean carpets can make, and we do our best to ensure your carpets are clean, spots are removed, and any other problems are addressed. Although we offer several different types of carpet cleaning, we typically use a truck-mounted steam clean hot water extraction system that is incredibly effective at lifting set-in dirt and stains while leaving behind no cleaning residue. Below is a brief description of our cleaning procedure.
Carpet Inspection
When our carpet cleaners enter your home, they are trained to take note off all aspects of your carpet. We are especially mindful of high traffic areas as well as any staining. During the carpet inspection, we also identify any furniture that may need to be moved in order to clean your carpet effectively.
Carpet Preparation
Before we get to work, we take the time to properly prepare your carpet for cleaning. This includes removing furniture and applying any pre-treatments necessary to address stains or odors..
Steam Extraction
At Dream Steam, we use truck-mounted hot water steam extraction to loosen and remove dirt, allergens, and stains from your carpeting. Following the steam extraction, we rinse the carpets to ensure no residue is left behind. To ensure your carpets will dry as quickly as possible, we then vacuum your carpets extensively to remove excess water.
Spot Treatments
If you have stains or spots on your carpet, we know that you want them gone. Throughout the cleaning process, our trained technicians will treat spots in your carpet. Regardless of where the spot came from, from pets to wine, soda, or any other liquid, this is a vital step we never skip. Not only will your carpets look like new, but your home will smell great again too.
The Dream Steam Difference
Dream Steam provides you with the professional clean you deserve. Over the years, we have learned the best ways to ensure your home is cleaned to your satisfaction, and our goal is always to exceed your expectations. With our cleaning process, your carpet or rugs will dry quickly—faster than our competitors. In addition, we bring our own water for the job, and we never reuse it, because clean water leads to the cleanest carpet. Finally, you can be assured we have fully trained and certified technicians cleaning for you.