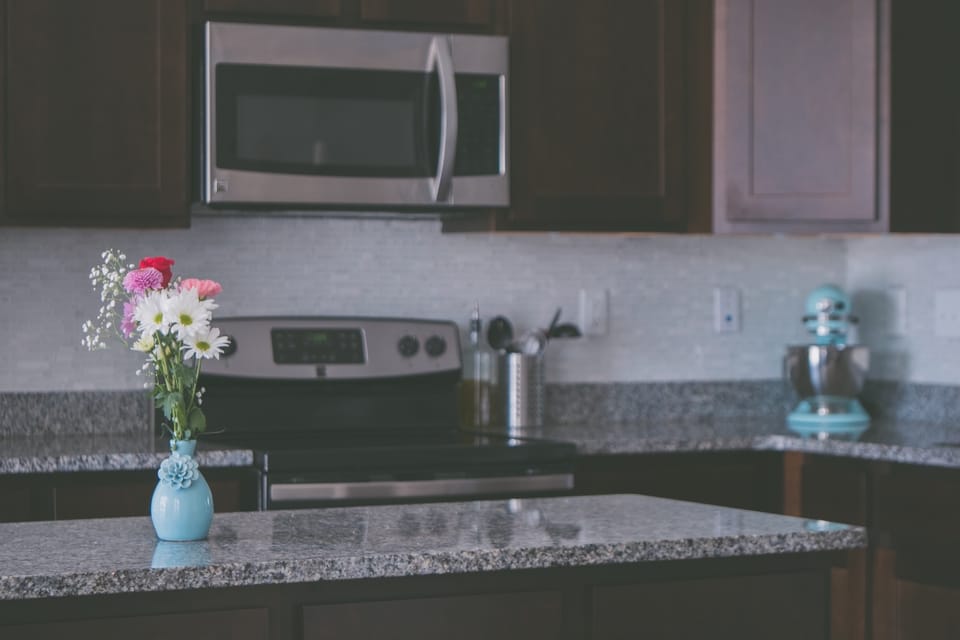 Spring cleaning is right around the corner, and with the change of weather comes the prospect of allergies, bacteria, and viruses. While deep cleaning your own home can leave you sick battling dust, pet hair, and cleaning supplies, it can also keep allergens out. Keeping a clean home involves cleaning many areas; hard surfaces such as kitchen counters, hardwood floors, and bathroom tiles often collect the most germs and are touched most frequently by your loved ones. Regardless of how spotless you keep your home throughout the year, now is the best time to take the next steps to ensure it's truly sanitized.
What Surfaces Should I Have Cleaned?
Countertops, toys, bathroom surfaces, tabletops, kitchen appliances, doorknobs, computer keyboards, doors, and chairs are a starting list for cleaning the hard surfaces in your home. Overall, be sure to pay attention to surfaces that you may not think about cleaning with a disinfectant on a normal day. During cold and flu season, you can't be too careful! Consider surfaces that your young children or pets are frequently touching.
Bacteria and other springtime grime hide most in between tile and grout. This means most surfaces in your bathroom and kitchen are prime suspects for dirt build-up. In the kitchen, cleaning cabinets and countertops is a must. Whether plastic laminate, marble, ceramic tile, or wood, every kind of cabinet, countertop, and floor is prone to collect dirt and bacteria in between tiles or in porous materials. Stainless steel may not seem like the first place for grime to hide in appliances, but it never hurts to clean them both inside and out. The same surfaces should be cleaned in the bathroom, with special attention given to the toilet and crevices of the bathtub or shower.
Are Household Cleaning Products Enough?
Completely disinfecting hard surfaces can be a daunting task. Though spring cleaning has a number of benefits aside from a bacteria-free house, certain tasks can be tiring and time-consuming. Improperly cleaning porous materials, such as grout, can actually push grime and cleaning materials further into grout lines, making the problem worse. Furthermore, some household cleaners actually damage the sealant, leaving your grout more vulnerable to staining. Contacting a professional to clean more difficult areas could be the best choice to tackle the worst of the germs.
On the other hand, cleaning other hard surfaces like countertops can be relatively simple with the right tools. If you feel that inviting professional cleaners into your home isn't the right choice for your family, cleaning hard surfaces can be handled on your own. If your surface is visibly dirty, cleaning it with household cleaners such as soap or detergent should be the first step. For a deeper clean, find EPA-approved cleaners that both clean surfaces and kill germs.
When to Hire a Professional Cleaner
With all of these surfaces in mind, cleaning can seem like a monumental task if you don't have the tools or supplies to get the job done. Luckily, there are professionals to help with the difficult areas. A professional tile and grout cleaning process gives you a deep clean with a high-pressure water and vacuum combination that leaves your tile clean, while also applying a post-cleaning sealant to ensure your tiling remains intact.
Cleaning your home during the spring is highly important. Knowing which disinfectants to use and what you should clean is the first step. If your list looks daunting, calling a profession can ensure you're getting the best results for cleaning and maintaining your home, making spring cleaning a little bit easier for you and your family.
For more cleaning tips, subscribe to our blog.