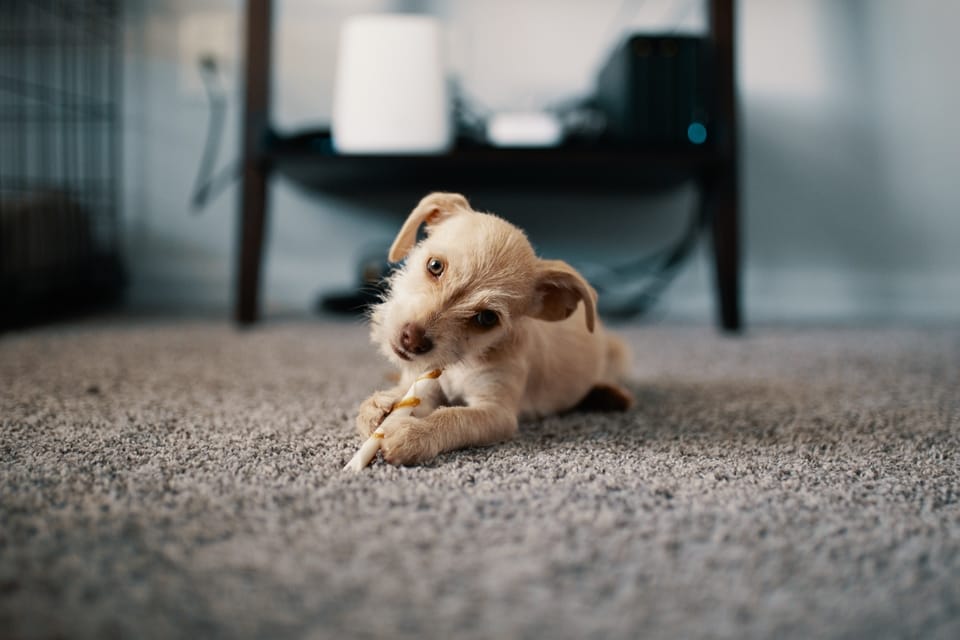 A clean carpet in your home is imperative both for the appearance of the house and the health of your family. Cleaning your carpets and keeping them clean can be a year-round struggle, especially if you have kids, pets, or any kind of high foot traffic in your home. Whether your vacuuming, spot cleaning, or shampooing your carpet, it's best to have it professionally cleaned at least once a year or more in order to keep a hygienic home.
3 Ways to Clean Your Carpet:
Vacuuming
The most traditional and fastest way to keep your carpet clean is to vacuum often. It's important to first dust any furniture or windowsills in the room before vacuuming so you don't have to clean it up again. Be sure to utilize the nozzle attachments with the vacuum in order to reach those hard places.
Spot Cleaning
Another quick and easy way to address carpet stains is through spot cleaning. Though this isn't recommended for complete carpet care, targeting a specific spot with the right carpet cleaner for your home can save you time and doesn't require a regular cleaning rhythm. Just remember to rinse the carpet and give it time to dry completely!
Professional Cleaning
While all these methods are beneficial for maintaining a hygienic home, the best way is regular professional carpet cleaning. The major advantages of choosing professional cleaning over trying to clean your own carpet is professional expertise and access to advanced equipment and tools. Professionals know how to handle special situations such as water damage and sensitive fabric. Plus, they'll be able to identify other issues such as mold growing in your carpet.
Maintaining Your Carpet
Keeping a consistent rhythm of all three methods of cleaning your carpet is important, just as important is keeping it clean in between. This means preventing messes on your carpet like from food and drinks, removing footwear before walking on the carpet, keeping pets out of the room, and containing any messes that do occur as soon as possible.
To learn more cleaning tips, subscribe to our blog.