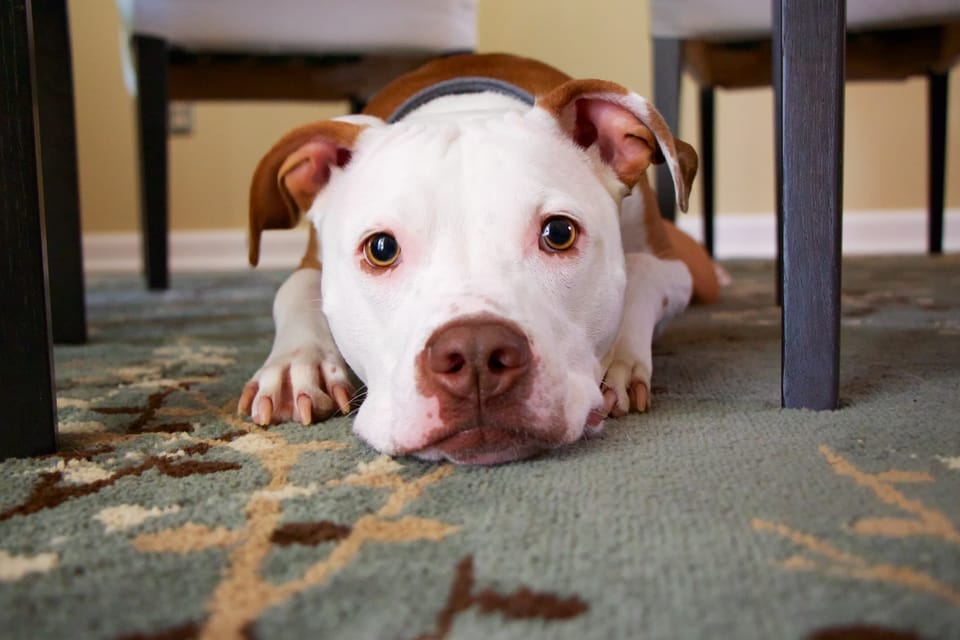 If you have a pet or know someone with a pet, you know that accidents happen. And they will most likely happen on your carpet at least once. When you have a pet urinating on your carpet, it's important to know how you should react. Getting to the area, cleaning it, and calling a professional for a deeper clean as quickly as possible can save your carpet from stains and odor.
How to Treat Stains
Blot, Don't Scrub
First, you should act quickly. Simply soaking up the liquid with a towel as soon as the accident happens can make a huge difference. Try not to scrub the area, but rather lay a towel down to allow the excess to soak into the towel as opposed to your carpet. Scrubbing can spread the liquid to a larger area of your carpet.
Household Cleaning Products
Next, you should properly clean the area. There are many tips and tricks for this. One of the most common is to make a mixture of vinegar, warm water, and baking soda. Once mixed, you can spray it on the carpet, let sit for 5 to 10 minutes, and then blot it with a towel.
If your carpet is already stained or the urine has been there for longer than you realized, applying baking soda directly to the carpet, letting it sit, then adding the vinegar and warm water later to clean it will have a more concentrated effect. Baking soda is your friend when it comes to pet stains and odors.
Get Rid of the Smell
To further neutralize smell, you can also use an ammonia-based cleaner on the area. Ammonia-based cleaning sprays neutralize chemicals in pet urine, causing the smell to go away.
Once the area has been cleaned, vacuuming is a good next step. Vacuuming will help get any extra particles, moisture, and baking soda that may be leftover in your carpet.
Calling a Professional
While you may not see the need to call a professional carpet cleaner every time your pet has an accident on the carpet, it is an important step in properly and deeply cleaning your carpets. The benefits of calling a professional more frequently if you have pets outnumber the cons. Not only will you increase the lifespan of your carpets, but you get rid of any lingering odors left from urine or feces—odors that you may not notice in your home anymore, but that may still be obvious to your guests.
Professional cleaning also ensures your home is as safe as possible by eliminating any harmful bacteria or chemicals lurking deep in your carpet. This type of cleaning will help you save money in the long run!
You can love your pets and your carpet at the same time. Reacting immediately and frequently contacting a professional cleaner can save your carpets from pet stains and odors. For more tips on keeping your carpets clean, subscribe to our blog!